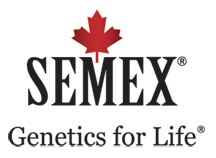 We Appreciate Your Support!
You are cordially invited to be Semex USA's guest at our annual customer appreciation luncheon on Wednesday, February 12th, 2014 at the Shady Maple Smorgasboard in East Earl, PA.
The regular meeting will begin promptly at 10:45 a.m. Julien Chabot, sire analyst for Semex Alliance, will give a presentation on the proof information and sires. The afternoon will also include:
- Meeting specials on semen and products
- Lunch on behalf of Semex USA to say THANK YOU!
Please RSVP to ensure your spot at this discussion, as we expect a large crowd. Shady Maple Smorgasboard is located 1 mile east of Blue Ball, off Route 23.
We look forward to seeing you on February 12th!
Reserve your seat before February 8th by contacting Jon Higgins/acornembryo, your Semex USA representative, at 908 625 6300
Semex Walk of Fame at the Winter Royal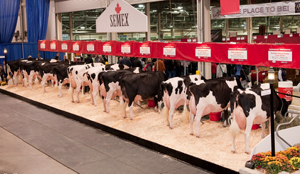 \
Brackley Farm CHELIOS Cheerio